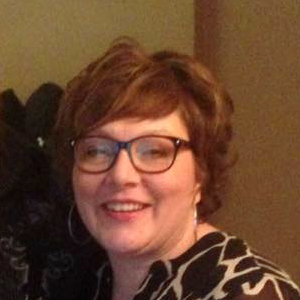 Jane Haines, Owner & Stylist
Jane is the salon owner of Ultimate Appearance and has been in business for almost 33 years and has been a stylist for 29 years (but just so you know, she was 6 when she started!).
Jane cuts, styles and colors with an experienced eye for detail. Utilizing diverse techniques and unique dexterity, Jane produces soft styles with scissors and creates additional texture with shears and razors. Jane colors with a variety of top-quality products and uses new techniques to make you have the very best look.
Jane understands that no two clients are alike and takes into account not only your hair style but your very unique personality and what look you are hoping to portray in your new hair style! Jane is very passionate about making her clients look and feel great! To Jane color is the quickest way to make someone look younger and feel more attractive.
Jane's area of expertise are coloring and cutting. Call Jane today- she would love to make you over!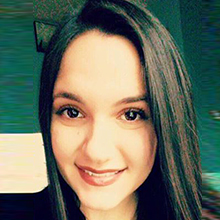 Alexis, Stylist
Alexis is an exceptional stylist touting 6 years of experience.
Her true love is color. She creates awesome Ombre, Balayage, and foils plus other specialty colors. She has a good eye for shape and form.
She has a good ear for listening to what the client wants, and an easygoing personality.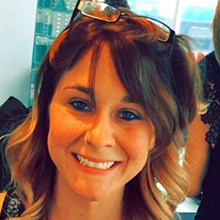 Amber, Stylist
If you are looking for a laid back hair appointment, Amber is your girl.
Amber has been a stylist for seven years with Ultimate Appearance. During her time at Ultimate Appearance she has trained at "The Dove Studio" in California and has also been to countless classes keeping up with the trends in hairdressing.
Amber's friendliness and skill will make you feel at ease with your hair appointment. Amber will work diligently to make your hair vision a reality. Book an appointment with Amber today and you will not be disappointed with the results!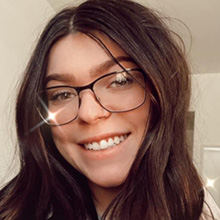 Erin, Stylist
If you're looking for fun and adventurous, Erin is your lady!
Erin is our new fresh young stylist with an eye for color. She is loving learning all the ins and outs of hair. She loves the outdoors and trying new things.
You can now book online with Erin only by clicking here.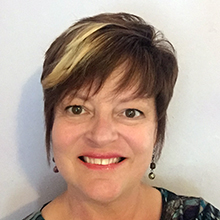 Lisa, Stylist
Yes, over 30 years is a long time to 'Do' hair but not everyone still has a passion for their profession like Lisa. Lisa is very fortunate to have chosen the right career for her at a young age.
Being in the beauty industry for as long Lisa, she has seen trends come and go….and come back again- and she loves it! When a trend comes back around Lisa has the knowledge of how to achieve it and with her excellent continuing education she has received, she is able to create an updated version. Lisa says it's all about blending the past, present, and future to create a unique look for you.
Fortunately, Lisa says, not all styles come around again. But if you want a 'Bi-Level' AKA a 'Mullet'- Lisa can do it!
Lisa has received advanced training in California, Chicago, New York and was an "In Salon Educator" for Zotos International.
Her combined talent, technique and passion for the craft provide exceptional client service. Call and make an appointment with Lisa today!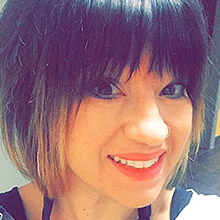 Mariella, Stylist
Mariella has always had a huge love for everything trendy! She loves to be fashion forward and on top of the most current styles. Mariella will give you the advice and look you deserve. She has been licensed for 7 years, and has worked at Ultimate Appearance for those 7 years.
She possesses the vision and ability to personalize each cut for every client that sits in her chair. Mariella has had extensive training in all fields of the beauty industry. One day she hopes to have trained in all the areas of the world that she has not conquered yet.
Mariella loves a challenge and approaches it with full throttle. Mariella would like to help you to find the look that you want to portray to the world. Call and make your appointment today!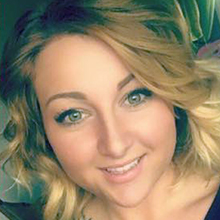 Sam, Stylist
Sam is a fun energetic stylist that teens flock to for the newest styles.
She has 5 years of experience and is very creative with cuts and colors. She is equally talented in Men and Women haircuts and styles.
If you are looking for the latest in color or cut, Sam is a good choice.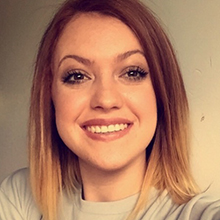 Shakur, Stylist
If you are looking for a new, fresh stylist that is professional, book an appointment with Shakur.
Shakur is new to the Ultimate Appearance team. Shakur interned with Ultimate Appearance for a year and during this time she had the opportunity to train at "The Dove Studio" in California.
Shakur is excited to be working with the Ultimate Appearance team and brings a positive, youthful vibe to the salon. Shakur will take time to make sure that customers are satisfied with their hair and that they have an enjoyable experience at Ultimate Appearance.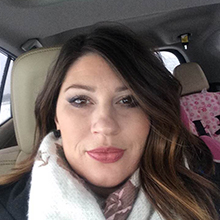 Susan, Stylist
Susan is a veteran stylist and very passionate about creating fun new looks for clients. She has a good eye for detail and every client that leaves her chair looks like a model.
Susan prides herself on keeping up with the latest coloring and cutting techniques. With a color brush in her hands, her real creativity comes alive as she paints the hair with balayage highlights.
If you want a stylist that will really listen to what you want, Susan is your girl.